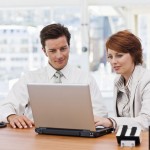 Your resume could be holding you back from your dream career. A typical hiring manager will review a resume for approximately 15 seconds before making an initial decision on whether or not to move forward.  Make your 15 seconds count!
Executive Decisions Search Group is proud to offer professional resume writing services to executives and professionals.  Other resume writers will copy and paste content from your current resume into a template and send it back to you.  EDSG will spend time evaluating your skills and understanding your objectives.  Through an in-depth interview and assessment, we will identify your unique skills, experience, accomplishments and showcase them in a custom, tailored just for you, marketable resume that will set you apart from your competition.  With more than 30 years of experience working with hiring managers in a broad range of industries and reviewing thousands of resumes, EDSG knows what resume a hiring manager wants to see.  Make that resume yours!
All Resume Packages include the following:
One-On-One Assessment Interview:  We work together in a personalized, collaborative process to identify your unique skills, experience, achievements, and objectives.
Industry Expertise:  Content rich resume that will highlight your past accomplishments and achieve your career search objectives.
Review and Revision:  Resumes are reviewed and revised by a CPC, Certified Personnel Consultant and Masters Degreed writer and author before final turnover.
100% Satisfaction Guarantee:  We will work with you until you are completely satisfied.  Our professional resume writing clients have a 95% success rate in securing a new position within 2 months of resume completion.
Outstanding Pricing:  Inclusive pricing and first consultation within 48 hours of payment.
Career Coaching:  Once your professionally written resume is complete, we provide valuable information on interviewing, job boards and postings, how and where to post your resume, and building your online profile and using social media to network and find a job.
Networking:  We work with an extensive network of recruiters to get your resume in front of hiring managers quickly.
Executive Decisions Resume Service
697 President Place
Suite 303-C
Smyrna, Tennessee 37167